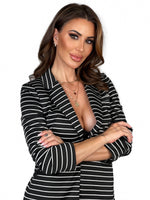 The Aesthetician
With nearly twenty years of experience as a licensed Aesthetician, I possess extensive knowledge and valuable resources which allow me provide exceptional skincare services.
My curated collection of professional products range from medical grade skincare, to natural, plant based "green beauty". I offer this diversity so as to cater to all needs and preference.
While my hands are my primary tools, I appropriate various modalities to achieve advanced results such as skin tightening, pore refining, textural resurfacing, tone enhancement, collagen induction and optimal health of the epidermis.
The services I provide are unique, and are conceived from information I obtain during a thorough skin analysis, and through concise communication regarding your needs and overall goals for your skin.
There's something powerful about the confidence that a clear, glowing complexion imparts on someone… I want to give that to you!
Book Now
The Testimonials
I love Shekinah and our facial time together. She's so knowledgeable, and she cares so much about your skin and delivers a unforgettable experience every time I see her. She's also beautiful inside and out. We did a facial wedding series of 6 facials to get me ready for my bridal glow. Through my wedding facial series, I learned so much about skincare, and my skin never looked better. I learn that great makeup starts with flawless skin. I am so blessed to have met Shekinah. Now, after my wedding, I still continue to see Shekinah for facials, and all my skincare needs. Seriously, she's the best. I love our facial dates together. Can't wait to come in for another facial! ~ Kat

Kat O.
Shekinah was incredibly insightful about my skin and customized a mild peel and a purifying mask. I left with decongested pores and my skin feeling tightened and firm. During my facial I had several questions about products and she offered her consultation services to help select specific products for my skin. She was incredibly helpful in explaining what each product does and the benefits of various brands. Ultimately I selected several products to try that would be beneficial to me, but she was not at all pushy to purchase.
I would absolutely consult Shekinah again and again! I also can't wait for my next facial with her! ~ Kelly P.

Kelly P.
I've recently had the pleasure of getting a Facial Spa Treatment by Professional Esthetician to the Stars Shekinah.
Truly a relaxing and cleansing facial. The thoroughness and detailed service was by far the best I've ever experienced in LA. I was so impressed, I referred a top model to her and she was also very pleased with Shekinah's artistry and professionalism.
I highly suggest anyone needing these services hire her. You'll be very pleased you did! Super Star Service. 

Pete P.
Shekinah is a true artist. Her passion and work ethics speaks for itself. She is extremely patient and thorough with her clients, which is important in the beauty industry. I can relate because I am an artist myself, and when I need help on a job, she is my go to gal! Not only do we work together, but she's my esthetician. My skin has never looked better! She goes the extra mile to make sure you look your best. Go to her for all of your beauty needs or she can come to you! I promise you will love her! 

Soreya Y.
I can't say enough good things about this woman. She has the power to transform your skin and bring it back to life. I have been seeing her for facials, makeup, and product consultations for years now, and my skin has never looked better! She's so professional, so thoughtful, so knowledgeable and so beautiful, inside and out. You won't find another like her, a hidden gem in the city of Los Angeles. She is a true artist when it comes to beauty. I would recommend her to anyone and everyone! 

Miriam F.
Shekinah is the most amazing Makeup Artist and skincare technician! Her attention to detail is incomparable. I've worked with hundreds since I've been a top agent, and TV/Film producer in the Entertainment Industry since 1969, and Shekinah is my all-time-fav to date. She is knowledgeable, and highly skilled in these arts. I give her the highest recommendation! 

Debbie D.
I started seeing Shekinah for regular facials about 6 months ago and she has completely changed my skin. I was having loads of clogged pores and unevenness, and intense patches of dryness. She goes above and beyond with each service, perfectly tailors treatments to your skin, and doesn't add on services just to add them. Her knowledge is EXTENSIVE and not to mention she is so sweet and kind. I am forever converted.

Sasha B.
Shekinah is a skin magician! She is so professional and knowledgeable and understands every skin type and literally transformed my skin from dry and flaky to glowing baby skin! Her facials are *heavenly* and I love how she customizes the entire treatment from start to finish to not only give you the best results but to make you feel like a QUEEN (or King). I highly recommend Shekinah to ALL...A++++++++

Shariyah M.
Shekinah has a true passion for skincare and making people not only feel pampered, but also confident and beautiful. You are in good hands (pun intended) with her and she had a touch unlike anyone I've ever met. Every facial is different as her hands intuitively just know exactly what I need. She is definitely an empath and beyond nurturing so that certainly translates in her unique style. While your needs vary from facial to facial, you can always count on a luxurious experience that will leave your skin so soft and glowy. I love that she never tries to push anything that you don't need or hound you to buy products. She will give you her recommendation and leave it up to you. 

Shawna C.